The Environmental Research Station Schneefernerhaus is located at 2650 meters, just below the summit of Germany's highest peak, the Zugspitze, and is Germany's highest research station..
The Schneefernerhaus was built in the 1930's as hotel and terminus of the newly built rackwheel railway, and was frequently visited by tourists and skiers. After the 1986 opening of 'Sonnalpin' in a more convenient location, the number of visitors at Schneefernerhaus continuously decreased and in the early nineties the hotel had to close. In the following years, the State of Bavaria modified the hotel into an environmental research station which was reopened in 1999.
Organization of the Environmental Research Station Schneefernerhaus as a GmbH
Nine well-known research institutions are currently conducting permanent scientific studies in the Schneefernerhaus and form the station's 'Members of the Consortium' with the State of Bavaria. They use the building, with its twelve floors and terraces, for the measurement of a variety of parameters in order to solve recent and innovative research questions. The research is interdisciplinary and focuses on topics such as the atmosphere, biosphere, hydrology, cryosphere and medicine. However, the Schneefernerhaus is not only open for the Members of the Consortium. Every scientific institution has the opportunity to submit research ideas (see research partners) and to conduct studies at the station. Since 2007, there have been over 50 additional teams carrying out their projects here.
The operational company of the UFS GmbH (BG UFS GmbH) has been responsible for the station since 2007. There are around ten employees with educational backgrounds in science, engineering, event management, and public relations, who are at the station during the daytime. This team acts as a service partner for the scientists and takes care of the high-alpine building's infrastructure. Their main tasks include the support of the research teams and visitors, the organization of overnight guests, as well as the maintenance of scientific instruments and devices.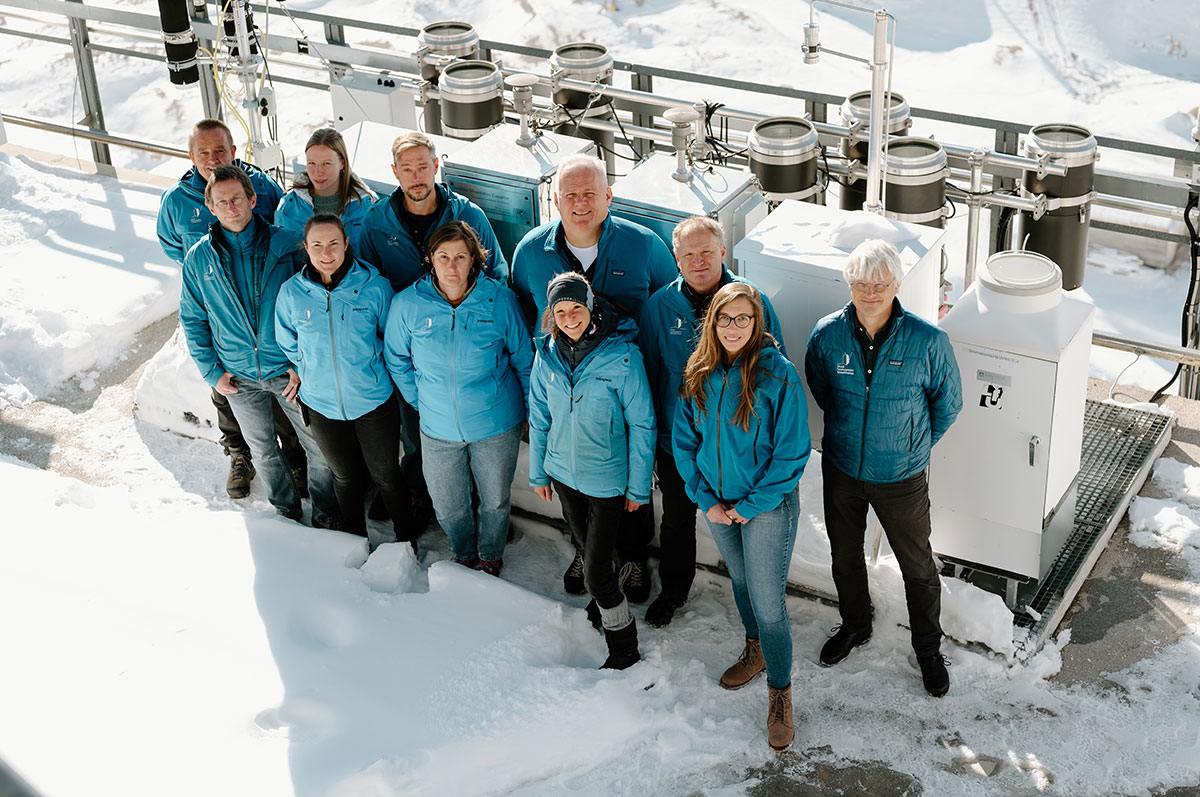 The office of the UFS GmbH is located at the bifa environmental institute
in Augsburg. Since 2007, all tasks concerning the administration of the Schneefernerhaus have been carried out by three employees at this institute. They are also available for all questions concerning the operational management.
Shareholders of the UFS GmbH are the State of Bavaria (represented by the Bavarian Ministry of the Environment and Consumer Protection and the Bavarian State Ministry of Finance), the community of Garmisch-Partenkirchen, the district of Garmisch-Partenkirchen, and the community of Grainau.
In cooperation with its scientific partners, the UFS GmbH has recently started to conduct its own scientific projects in order to enhance the research possibilities for the scientists.
Münchner Haus: © Sonnweber;
historic leaflets: © Stiftung Deutsches Technikmuseum Berlin, Hist. Archiv