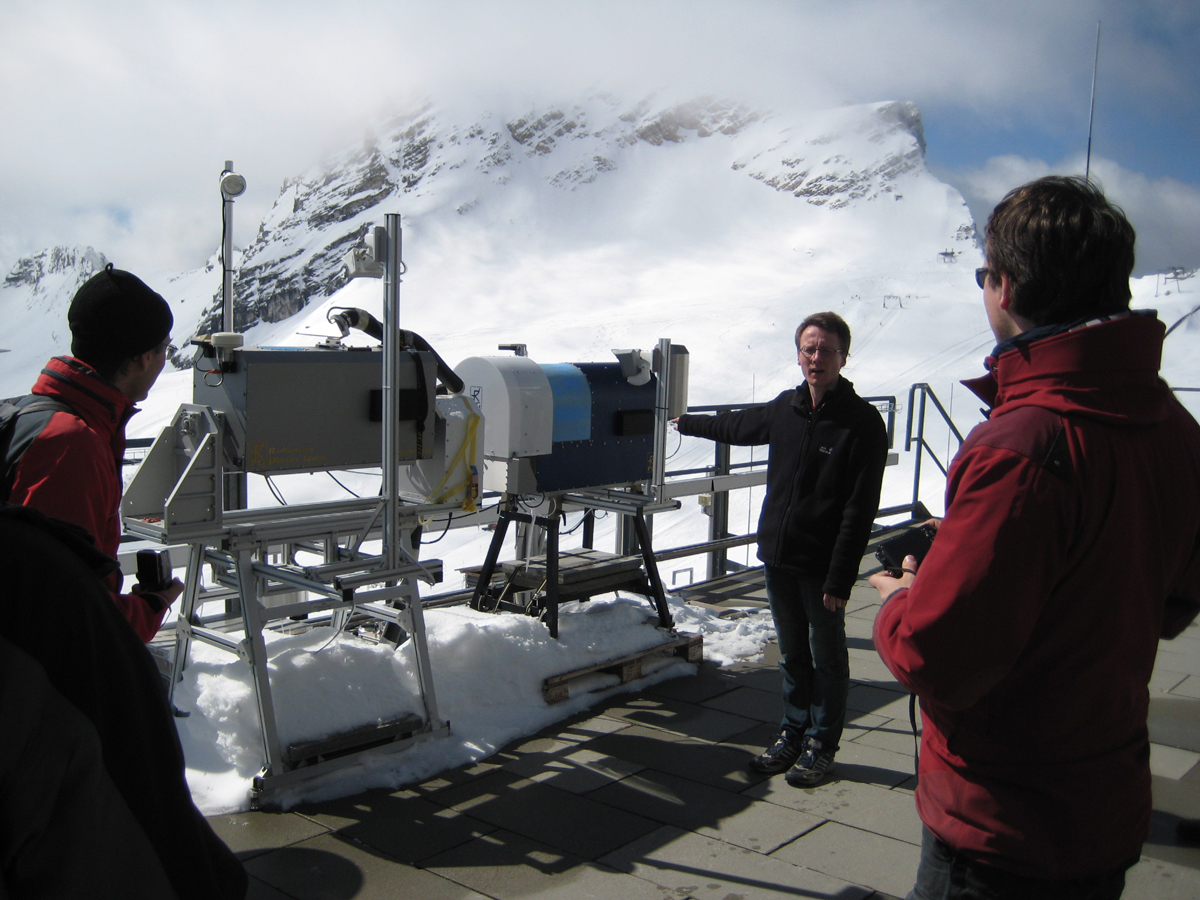 Using the combined measurements of both instruments, the following parameters can be retrieved with high temporal resolution (1 sec):
vertical profiles of temperature and humidity
vertical integrated contents of water vapor (IWV) and liquid water (LWP)
information about cloud snow water content
information about possible snowflake orientation
Due to the high elevation of the UFS site, the combination of HATPRO and DPR allows us to observe thin liquid water clouds (with a special focus on super-cooled liquid clouds) with very high accuracy. Such clouds have been found to have a large impact on the Earth's radiation budget and thus are very important for climate studies. It is one of the major goals of the MWR measurements, at the UFS to develop long-term datasets of cloud and atmosphere properties that can be used for satellite and model evaluations.
In addition to the continuous MWR measurements the instrumentation has been extended by radar systems and in-situ probes during the TOSCA Project. With the synergistic use of active, passive and in-situ observations, the microphysical properties of snowfall could be investigated.